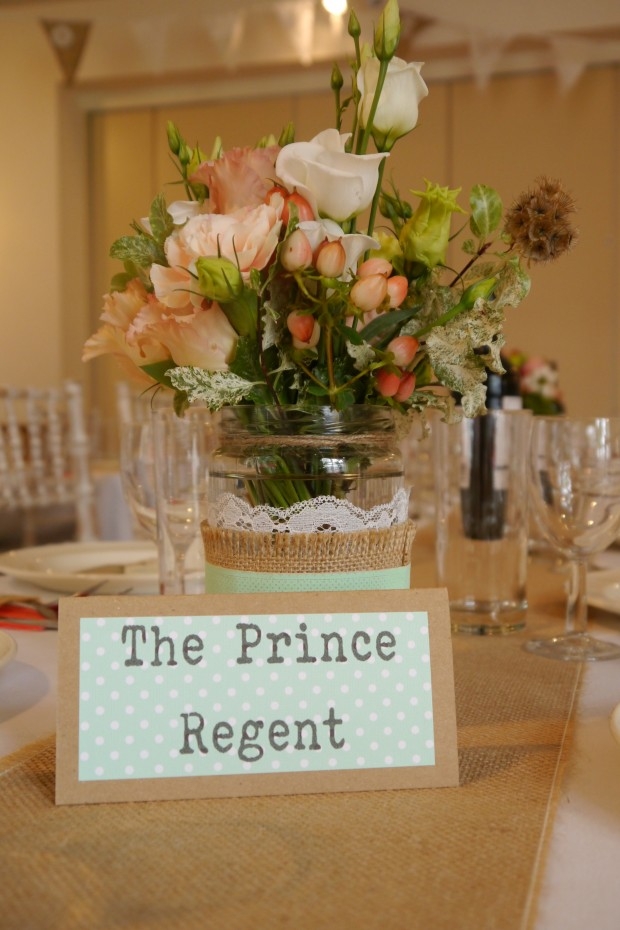 There are so many reasons why you should hire a wedding planner, but I have tried to put myself in my clients shoes and have written about my top 5 reasons to hire a Wedding Planner!
Unlike photographers or waiting staff, you don't 'need' a wedding planner and it won't be for everyone, but they can help you in so many different ways offering different packages for whatever stage you may be at in the planning process and accommodate budgets on all levels.
As  more and more couples try to save money by hosting the wedding at their parents house, village halls or marquees on private land, they don't realise that they are actually creating more tasks for them to complete. A wedding venue has everything you need from toilets to crockery and as silly as it sounds, electricity! Wedding Planners have the experience, knowledge and are highly organised so you can sit back, relax and enjoy your wedding day with friends and family.
If you are arranging a last minute wedding, a wedding planner will help save you time and keep you on track.
You should think about hiring a Wedding Planner if:
<strong
1. You don't have enough time
A wedding is estimated to take on average between 250-300 hours to plan, that's the equivalent of taking on a part time role and this is on top of your full time occupation and time spent with friends and family. Would you have the time? Well if not, you could hire a Wedding Planner to do all or part of the planning, allowing you to pick out the fun parts and leave the boring stuff like emailing suppliers, set up meetings to the Wedding Planner.
<strong
2. You are struggling to choose suppliers
On average a wedding will have around 22 suppliers and sourcing those suppliers is often the hardest task as you will be unsure of which ones are reliable.  Wedding Planners  build up good relationships with an array of suppliers and will be able to recommend the best ones for you and your wedding budget. All you will have to worry about is turning up to any meetings they arrange and enjoy tasting different cakes, smelling flowers and fight back the tears when trying wedding dresses on.
I often find that couples do too much research making it impossible to decide between suppliers and unfortunately the decision maker is usually the price. If you decide to go it alone please please please make sure you have checked the quality of the services first and ensure that quotes include everything you require.
<strong
3. You don't want to be stressed
Some couples flourish whilst planning their wedding, but for the majority, it can be a really stressful time. A Wedding Planner will help keep you on track by prioritising tasks and ensuring they are completed in a timely manner.  They will source wedding venues and wedding suppliers and ensure they ask the right questions to ensure they are able to cater for your wedding, get quotes and arranging meetings. Most Wedding Planning packages will include the Wedding Planner being their on your Wedding day allowing you to focus on your big day and not worry about timings, supplier turning up, seating your guests………
<strong
4. You need help with your budget
Most believe Wedding Planners are for couples with lots of money, but in fact Wedding Planners can help couples on any wedding budget. Wedding Planners know where to look for deals and some suppliers offer the Wedding Planners clients a discount for recommending them, this saving is then past onto you (Please note that not all Wedding Planners do this, so please ask).
Wedding Planners will help set your wedding budget from the word go and keep you on track. They know estimated cost of products and services and will inform you of what percentage of your wedding budget you need to allocate for each area.
Have you already viewed that really expensive venue? Be honest! Before you set a budget? Most couples get stuck in to the wedding planning process and the first thing they do is view potential wedding venues. STOP and set your budget first to avoid any disappointment.
<strong
5. You need help turning your Vision into reality
By the time you start planning your wedding you will have lots of theme ideas and a focus colour or perhaps Pinterest has you a little confused as you have seen so many amazing things. A Wedding Planner will help define your theme by inspiring you and coming up with imaginative ideas. They will think up ideas that you wouldn't have dreamt of or thought were possible and ensure that the theme is a true reflection of you.
About Anna:
---
---
---